Book an Appointment with Priory Park Health Club: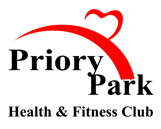 IMPORTANT - Please read the following information
○ Please call us to cancel any classes booked
01592 644415
○ Please go straight to the studio on arrival, take your keys etc with you and choose an allocated boxed space (
max 5 minutes before class start time
) - Our Instructor will check your booking via the system on a tablet prior to any class commencing. Please remain in the studio for the duration of any class - The plan is to
exit the studio at the rear
to avoid any distancing issues at reception area
○
NO
admittance will be allowed after any class starts
○ Please bring your own
mat
○
NO reserves
are taken for classes - the system is always live with available slots
○ Classes can be booked up to
6 days in advance
-
○
Only one
class per day to be booked at this time
○
Only book classes for yourself.
○
Cancellation information is on your booking confirmation email
○ We encourage you to
come ready for exercise
and to
shower at home
if possible.
○
Respect physical distancing and stay 2m away
from staff and other members whenever possible
○ Always enter the gym via the
Main Entrance
- other doors may be open but they will be reserved for
EXIT ONLY
Many thanks for your co-operation - have a great workout !
Click X top right
to close this message.